Search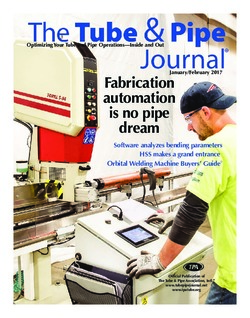 The Tube & Pipe Journal
ISSN:

1091-2479
Publisher:

F M A Communications, Inc.
Type:

Journal
Language:

English
Peiority:

8
Subject(s):

METALLURGY,ENGINEERING,MECHANICAL ENGINEERING , Materials Science and Engineering
Subject(s):

متالورژی، مهندسی، مهندسی مکانیک
Description:

Contains news and information relating to the metal tube and pipe producing and fabricating industries. Includes articles and news releases to assist owners, managers, manufacturing engineers, supervisors, and foremen in the evaluation of new methodsMore ...
Now showing items 1-1 of 1