Search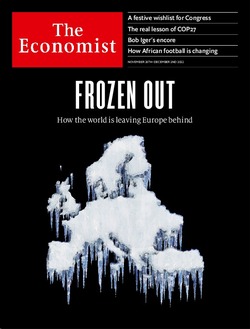 The Economist
ISSN:

0013-0613
Publisher:

The Economist Newspaper Ltd.
Type:

Magazine
Language:

English
Peiority:

Weekly
Subject(s):

BUSINESS AND ECONOMICS, ECONOMIC SITUATION AND CONDITIONS, ECONOMIC SYSTEMS AND THEORIES, ECONOMIC HISTORY
Subject(s):

اقتصاد و تجارت
Description:

Offers reporting, commentary, and analysis on world politics, finance, and business trends. Also covers science and technology, literature and the arts.More ...
Now showing items 1-10 of 298